06TH MAY 2016
Cardiff Event & Portfolio
We recently attended an event in Cardiff Bay. designdough invited us to their studio in Cardiff Bay to celebrate 10 years in business. They recently had a batch of printed portfolio booklets which we were featured in.
Printed Portfolio
We posted a couple of weeks ago about designdough's new website and rebrand. To go along with their online portfolio, printed copies were delivered to their studio before the event and we had a couple of copies to bring back with us. We have a four-page feature in the booklet which can be seen in the images below. To read our original blog post about designdough's new website and rebrand, please click here.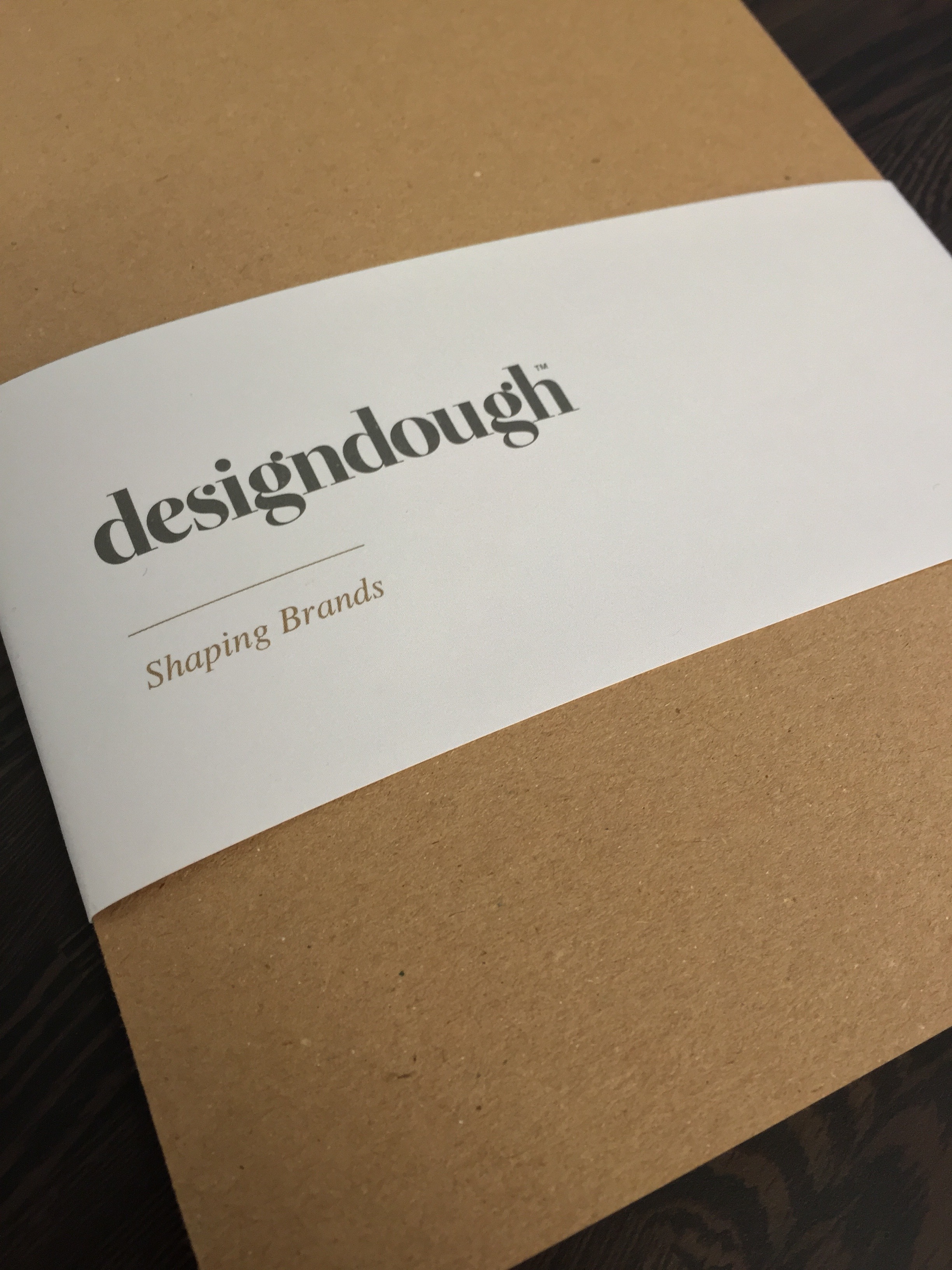 About Trade Canvas Print
This image displays the first double-page spread about Trade Canvas Print, our website and the rebrand. This includes a bit of background information on our company and the project itself. It also shows the site displayed in a web browser on MacBook Pro.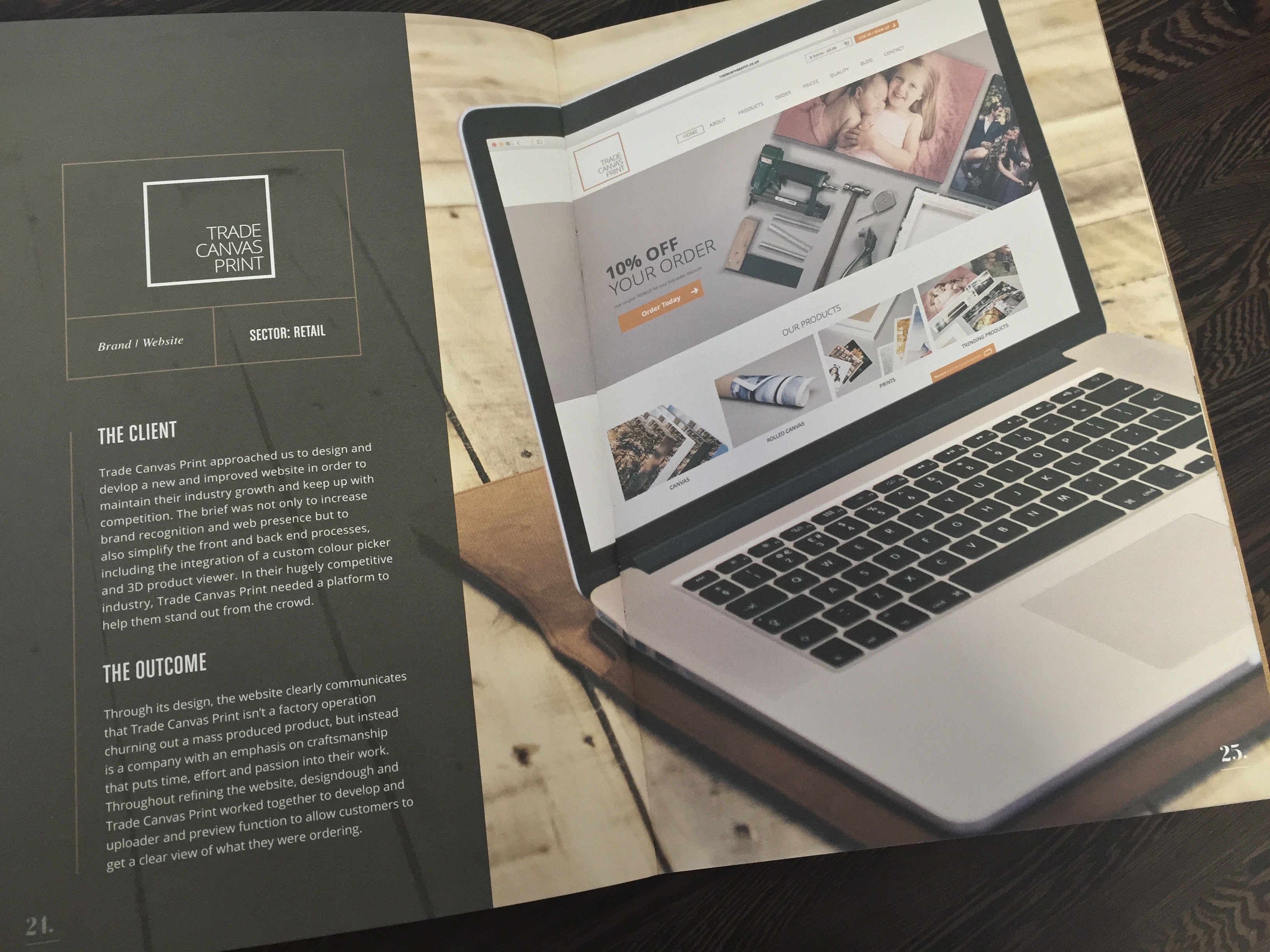 Website Shots & Quote
This double-page spread features more shots of the website as well as some of the product and studio photography we have used, beautifully displayed in the booklet. There is also a quote from our managing director about the finished product and our experience with designdough.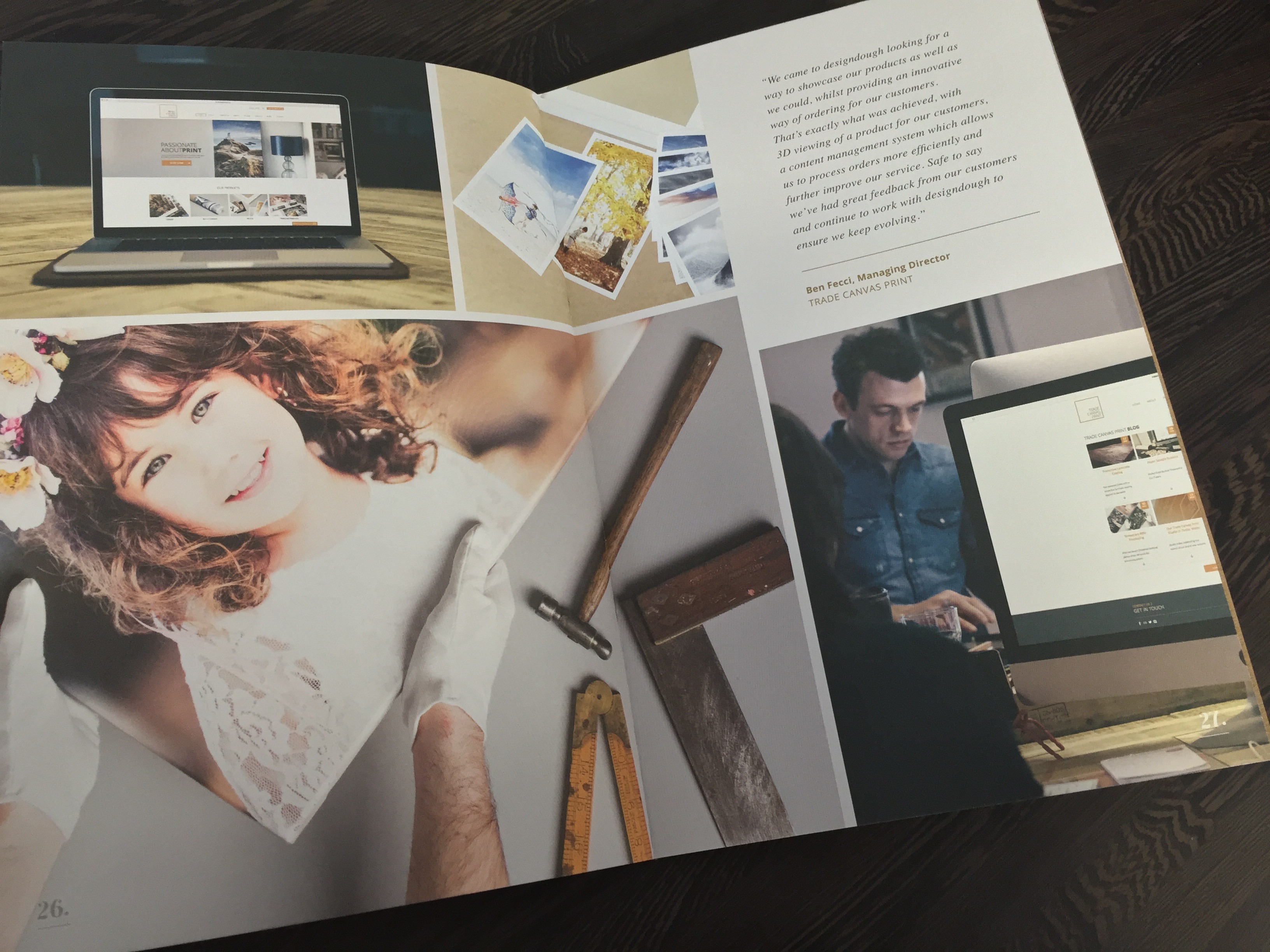 Studio Entrance
This shows designdough's studio entrance – a shot captured from the event Friday evening. We had a great time seeing the whole team and meeting other designdough clients. Loving the new signage!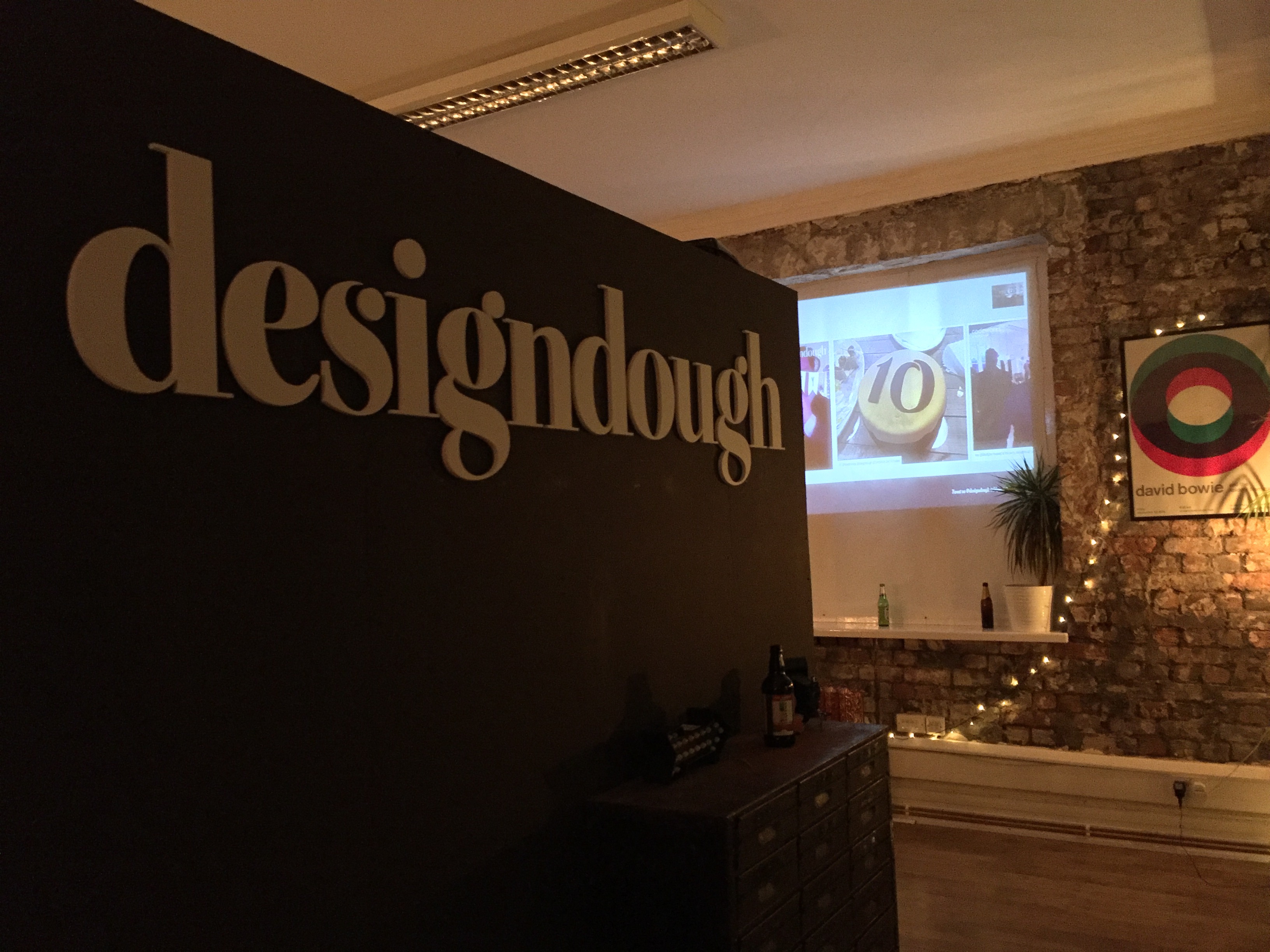 Signing Canvas
We wanted to send a signing canvas up to designdough for the event. Paired with some metallic markers, clients were able to leave messages congratulating the ten years of business.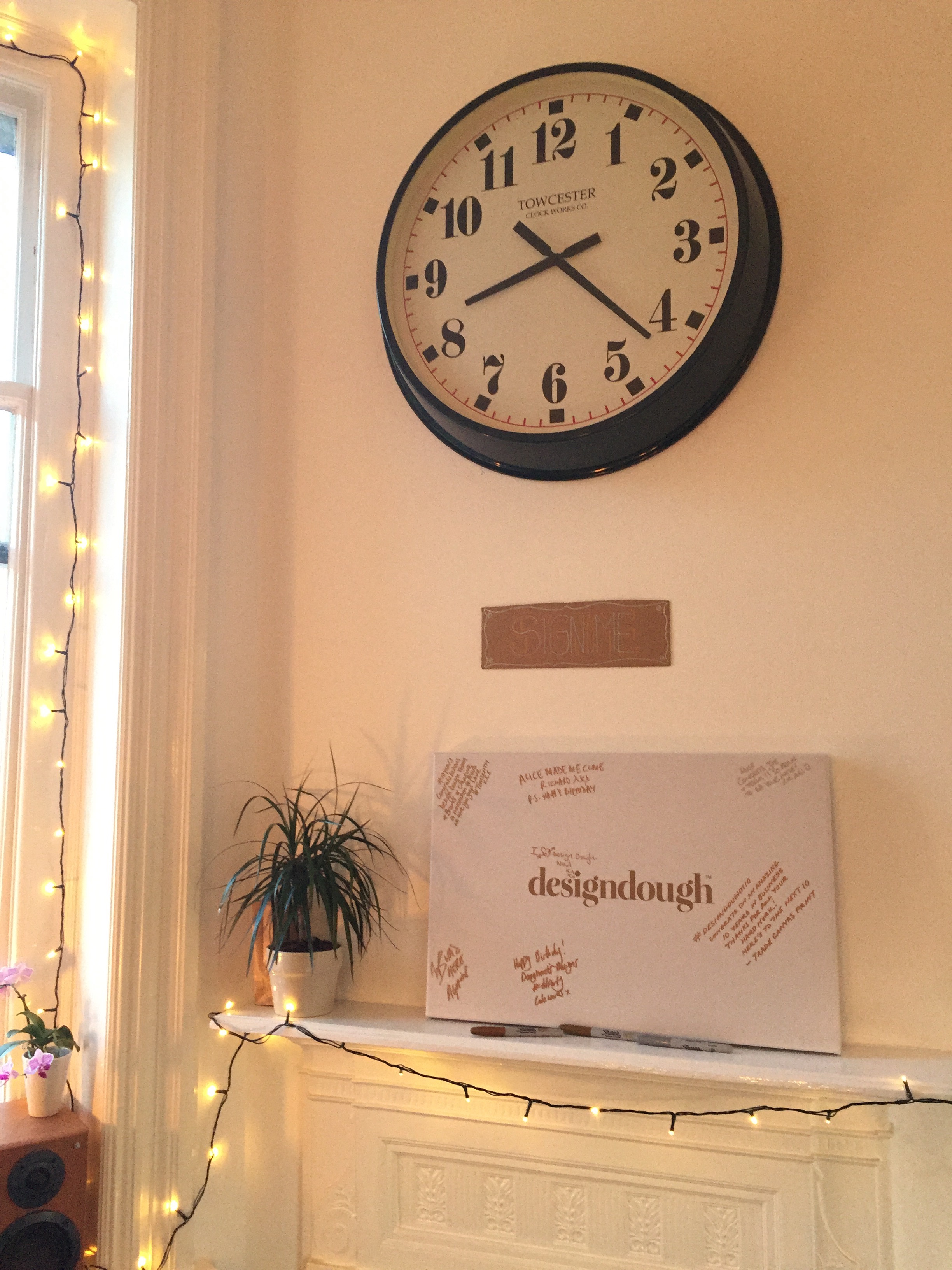 Studio Shot
The studio was the perfect location for the event with a typographic '10' painted on the wall to mark the milestone! [Check out the pic-n-mix counter in the corner!]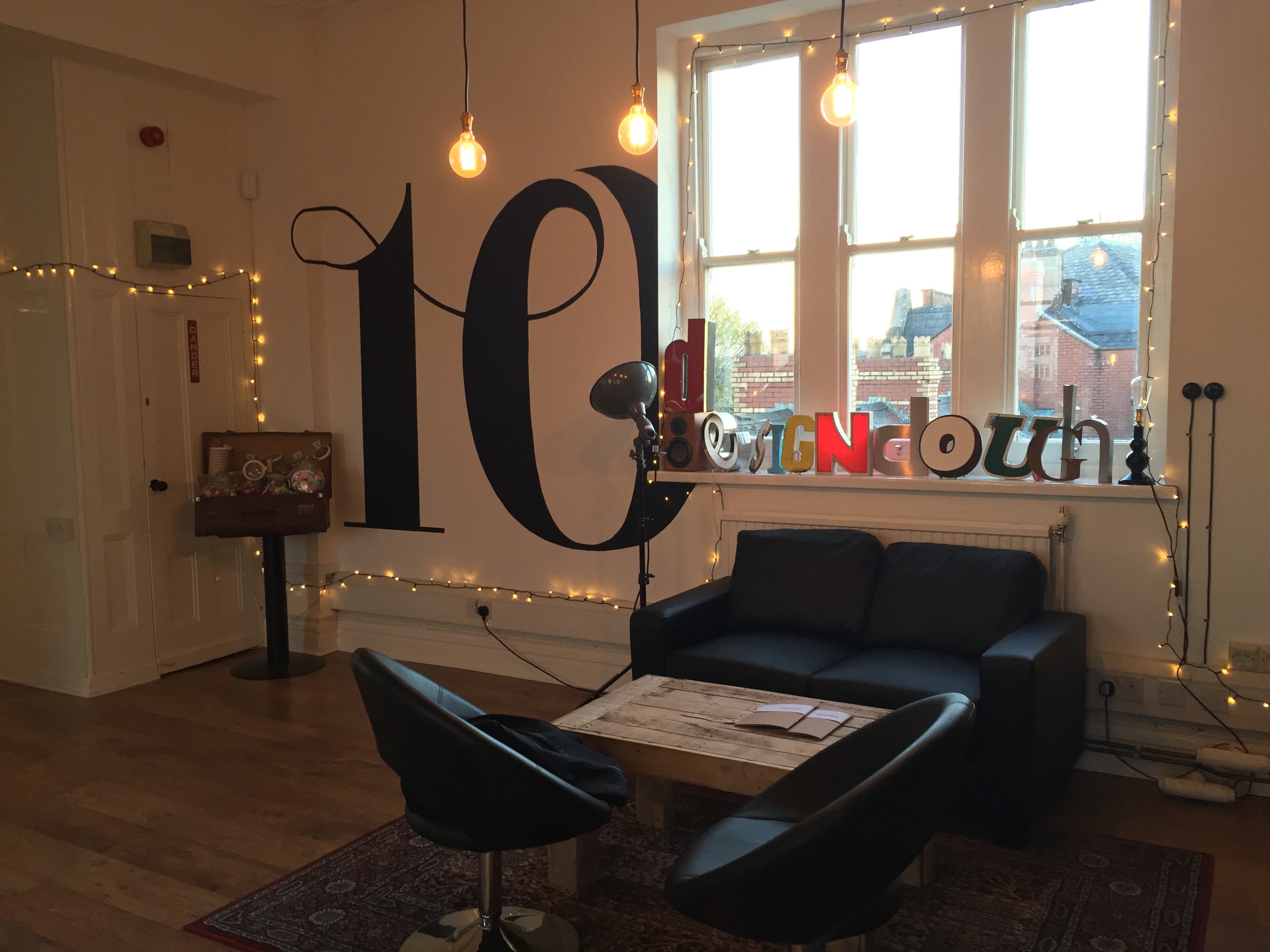 CodeWorks Photo Booth
A fantastic photo booth was the perfect addition to the evening by CodeWorks. A clever use of iMac, software and props for some very funny memories!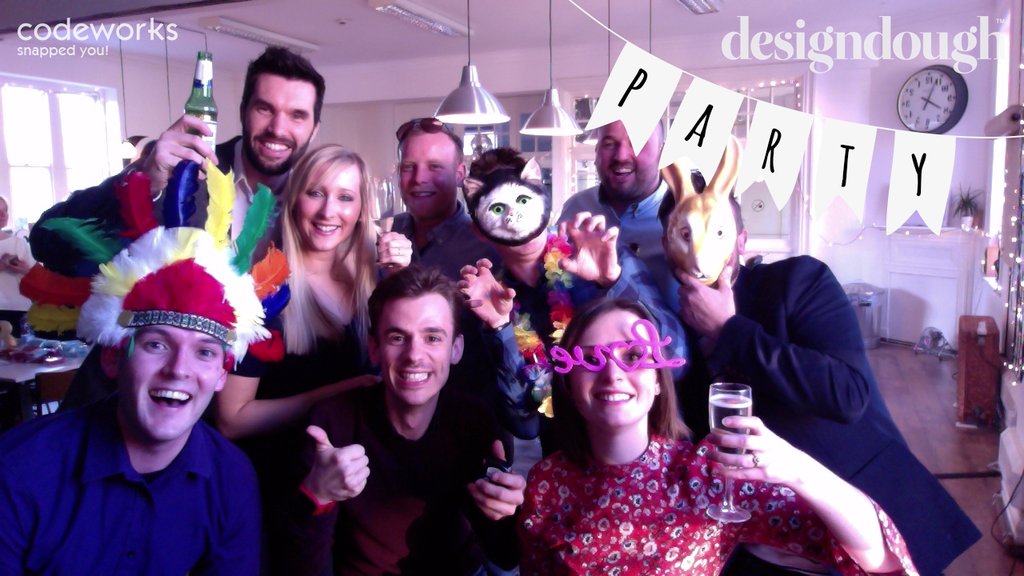 Thanks for Reading
Congratulations again to designdough on ten years and inviting us to the party! We hope you have a great weekend!

REQUEST A POCKET SAMPLE BOOKLET

Please fill in the form correctly and try again.

Thank you, your message has been sent.