04TH JAN 2016
2016 Happy New Year!
2016, Happy New Year from Trade Canvas Print.
We are back in the studio from today (Monday 4th January 2016). Any orders placed after our Christmas Order Cut-Off (Friday 18th December 2015 by 3pm) will be processed and dispatched this week. These orders as well as any new orders placed will be processed as quickly as possible and our usual turnaround time will resume as of Monday 11th January 2016. We appreciate your patience at this busy time.
We hope you enjoyed the holidays. We certainly enjoyed our break after the busy festive period! If you have any questions about placing new orders, please check out our Frequently Asked Questions page by clicking here. There is also a lot of information available on our product pages and other sections of our site, so please have a browse. Alternatively, if you can't find what you're looking for please get in touch via the Contact Us page.
Thanks again for your continued support in 2015 and we look forward to processing new orders now that we're back in the studio. If you'd like to find out more about how last year was for us at Trade Canvas Print, please click here to read our '2015, That's A Wrap!' blog post.
Here is a snippet from the blog post about our work at the start of each year into product development and research:
'LOOKING FORWARD – 2016
We will continue to grow, develop and innovate in the New Year and are looking forward to working with you to provide the best products and service possible. Thank you for your continued support and we'll see you in 2016. Happy holidays!'
To view the full blog post and read more please click here.
Thanks for reading, we'll post more updates on our blog soon!
– The Trade Canvas Print Team.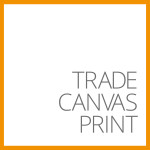 REQUEST A POCKET SAMPLE BOOKLET

Please fill in the form correctly and try again.

Thank you, your message has been sent.