08TH JAN 2016
Paper Sample Booklet
Pocket-Sized Booklet Showcasing Our Papers
In our paper sample booklet are all eight of our Fotospeed papers. By requesting a booklet you will be able to see the texture, finish and thickness of each. This will allow you to select the best suited papers for your prints via our website. For more information about the different paper types we offer, please click here.
---
Lustre 190 (Poster Paper)
Subtle textured, bright white
Lightweight 190gsm
Ideal for budget & poster printing
Produces sharp images
---
Gloss 270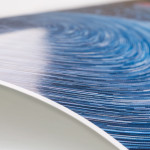 Smooth high gloss finish
Heavyweight 270gsm
Bright white
Produces sharp images with vibrant colours
---
Pearl 290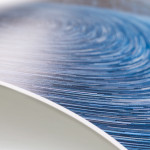 Our most popular photographic paper
Slightly stippled texture
High quality, white paper
Produces great detail with natural colours
Perfect for colour or black and white prints
---
Matt Ultra 240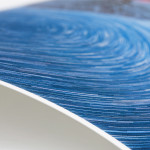 Smooth matt finish
Medium weight 240gsm
Bright white
Versatile, all purpose
---
Natural Soft Texture 300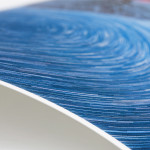 Natural white with a soft watercolour like texture
Heavyweight 300gsm fine art paper
Prints with good detail and colour with velvet-like blacks
Ideal for all images
Outstanding when printing illustrations, graphics, paintings,typography and fine art images
---
Matt Natural Texture 315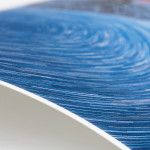 Our most popular fine art paper
Natural off-white paper with a strong and bold water-colour style texture
High quality heavyweight 315gsm fine art paper
Prints with good detail and colour with a fibrous look and feel
Ideal for all images
Particularly impressive when printing illustrations, graphics, paintings, typography and fine art images
---
Metallic 295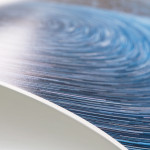 Slightly stippled texture with an iridescent appearance
High quality, heavyweight 295gsm
Incredible detail, depth and clarity
Printed colours have a metallic three-dimensional appearance
Ideal for printing all image types, particularly impressive on HDR's and black and white
---
Platinum Baryta 300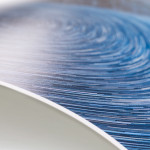 White smooth unglazed gloss surface with a natural base tone
Highest quality, maximum longevity
Heavyweight 300gsm fine art
Similar look to silver halide bromide printing
Produces incredible detail, rich colours and deep blacks with excellent transitions between dark and light
Fibre based paper with specialist coating giving you optical image density and vibrancy
Ideal for printing any image, particularly good when printing high contrast images and photography
---
How Do I Request A Booklet?
To request a booklet, please sign in or create an account. When you are logged-in, at the bottom of the page you will see an orange box at the bottom of the page saying 'request a pocket sample booklet'. Please ensure you insert your full name and address correctly. We'll send the booklet to you the same day we receive your request. Thanks for reading and we hope you find the sample booklets useful.

REQUEST A POCKET SAMPLE BOOKLET

Please fill in the form correctly and try again.

Thank you, your message has been sent.